CK™ 1 TRAINING – RESOLVING EMOTIONAL STRESS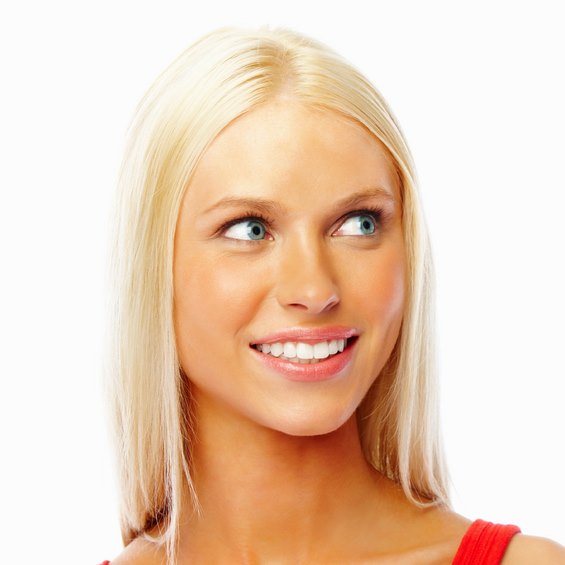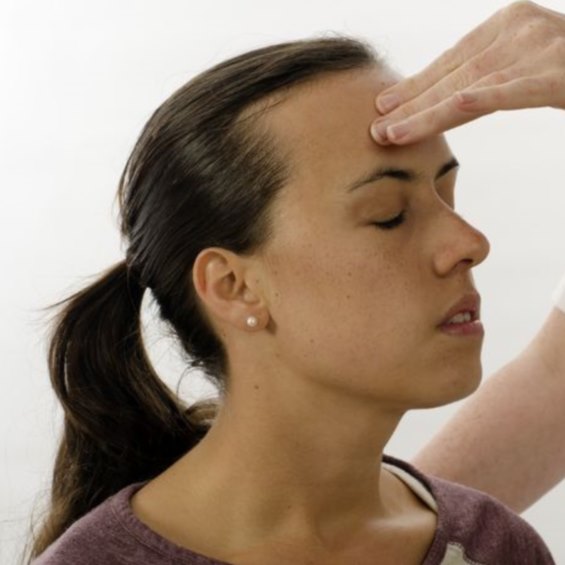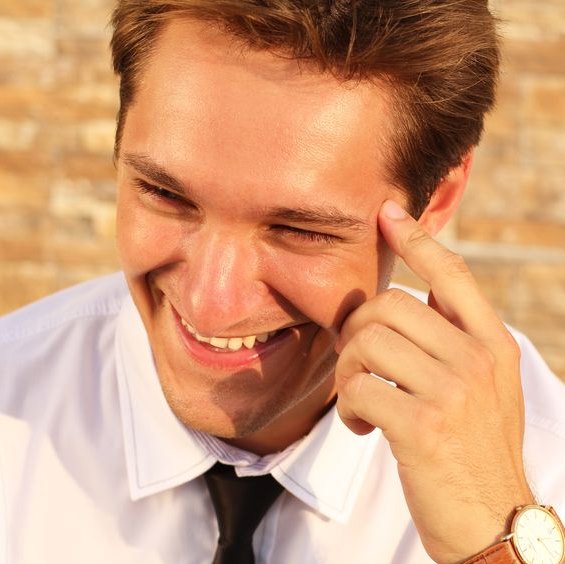 Foundation training over 7 months covering CK™ three tiered  approach in depth
CK™ Talk Therapy & Counselling Skills
Kinesiology based CK™ 'Resolving Emotional Stress Circuits'
CK™ Behaviour Change Exercises
Utilizing the unique Developmental Directory™ & Grief Gauge™ emotional states charts
 In this training you will learn how to :
Engage proper 'Duty of Care'
Apply an integrated 3 tiered (typically 3 stage) approach of CK™ Talk Therapy, CK™ Emotional Stress Circuits (regression informed by muscle testing, plus de-stressing) and CK™ Behaviour Change Exercises
Stage 1 – Talk Therapy Counselling Skills
Engage clients with empathetic questioning to build rapport and create a safe space for them to feel heard and understood
Manage clients emotions and know what to say to support them appropriately
Unravel the client's current issues by identifying the stressful triggers and emotional reactions
Explore clients histories including contributions from past experiences, past relationships and family of origin issues
Stage 2 – Kinesiology based 'Resolving Emotional Stress Circuits'
Muscle test the Developmental Directory™ emotional states chart to identify clients' unmet emotional needs at critical developmental phases resulting in poor or inappropriate coping skills
Muscle test the Grief Gauge™ emotional states chart to find where clients are stuck in resolving their issues
Muscle test for past unresolved issues that are that are influencing how clients react in the present
Use gentle CK™ regression techniques to connect clients with the emotions locked up in their past issues
Apply CK™ de-stressing techniques to resolve stressful issues and gain insight into limiting emotional patterns
Stage 3 – Behaviour Change Reinforcing Exercises
Utilise a wide range of CK™ behaviour change exercises targeted at each client's specific circumstances to help make changes that stick
Employ Positive Psychology, Coaching, Mindfulness & Meditation techniques to take your clients further than just solving their problems to achieve their full potentials
Engage the 5 paths for helping your clients achieving Happiness and Wellbeing
Apply CK™ in Practice
Work with adults, adolescents and children
Apply CK™ to a whole spectrum of issues including, personal, relationship, career, workplace, parenting, adolescent and childhood issues
Use CK™ as a client education tool to enable them to engage in life in more empowering and fulfilling ways
Support Yourself as a CK™ Practitioner
Deal with your own issues and client resistances, including engaging appropriate referral, supervision and debriefing
Promote yourself as a professional Counselling Kinesiology™ practitioner
Course Structure
11 weeks of preparatory distance education workbooks and worksheets (background, theory and introduction to CK™ methods & techniques),  plus 2 live online webinars
3 days hands-on intensive – CK™ "In Practice"
9 weeks of  follow-up techniques distance education workbooks and worksheets (review and extension of practical CK™ techniques), plus 4 live online webinars (techniques and case studies)
6 weeks of extension techniques distance education workbooks and worksheets,
plus 3 live online webinars (working with children; fears, phobias & anxieties; positive psychology & coaching),
plus case study, written theory and oral assessments
Presentation structure (hands-on intensive):
Procedure background
Explanation of steps (flowcharts & procedure forms)
Demonstration
Q & A
Supervised practice
Discussion & review
Revision
Materials included:
6 comprehensive workbooks preceding the hands-on intensive covering background theory and structure of CK™
6 further workbooks covering the material covered in the hands-on intensive plus the applications of CK™
Worksheets to help absorb and retain the information
Work-rate calendar to help stay on task
CK™ 1 'In Practice' manual to accompany the 3 days hands-on intensive
Developmental Directory™ and Grief Gauge™ laminated emotional states charts
Client history and session note forms
Sample case studies and case study proformas
9 live interactive webinars with Q & A plus case studies to complement the workbooks and hands-on training
Prerequisites:
Recommended minimum prerequisites Touch for Health 1 plus Intro. to CK™ (or equivalents covering the prerequisites detailed here) + indicator muscle testing experience CK™ 0  ('Introduction to CK™') is a bridging course for Touch for Health 1 graduates, or other people with rudimentary kinesiology experience, to prepare for Counselling Kinesiology™ 1 (e.g. students, counsellors and health practitioners who are fairly new to kinesiology). Note: You can start  the distance education components of CK™ 1 whilst obtaining the kinesiology prerequisites as the  prerequisites are not required until the hands-on CK™ 1 workshop. Presenters: Gordon and Debra Dickson
 Competency Assessments:
Practical assessment during the hands-on intensive
Satisfactory completion of all worksheets
2 detailed case studies covering all 3 stages of CK™
Written multiple-choice theory (posted out with time limit to return – open book)
Verified attendance at all of the 9 live interactive webinars
Oral (by phone or video conference) to prepare for promoting and marketing yourself as a CK™ practitioner
Accreditation:
116 hrs of accredited training as Category B "Further Kinesiology Studies" or "Communication Studies" with the two peak registering bodies for kinesiology training, the Australian Kinesiology Association (AKA) and the Australian Institute of Kinesiologists (AIK). CK™ 1 contributes to the hours required to become a registered kinesiology practitioner. If used for Communication Studies, CK™ 1 Training provides well in excess of the 40 hrs required for Level 2 practitioner registration & exceeds the 100 hr requirements for the top Level 3 registration.
 Locations:
Sunshine Coast  – Integrated Health Kinesiology, 13 Parkana Crescent Buddina, QLD 4575
Melbourne – Venue to be advised and subject to numbers
Dates & Times:
Distance Education components (11 weeks prior to hands-on and 11 weeks following it) start – Mon. 22nd Jan. 2018 (earlier/later start is possible by arrangement)
Hands-on intensive (3 days 9 am – 6.30 pm) –
Sunshine Coast – Friday 6th – Sunday 8th April 2018
Melbourne  – Friday 20th – Sunday 22nd April 2018
Cost:
(Jan 2018) Complete training package (Distance Education components, 3 day hands-on intensive, 9 live interactive webinars including all materials and competency assessments) –
Pay As You Go $265/calendar month x 7 – total $1855
Early Bird discount 50% off first payment (limited number available) – total $1722
– Hands-on Workshop Repeat: $405
Application Form:
Download an application form now – CK™ 1 APPLICATION FORM
---
Counselling Kinesiology™ Training – 
Build exceptional skills for working with emotional & relationship difficulties to –
BROADEN YOUR SCOPE, BUILD YOUR BUSINESS, MAXIMIZE YOUR IMPACT!
---
* NEXT TRAINING *
CK™ 1 Training has just started 
with the distance education workbooks.
BUT – a late start is fine!
You can get your CK™ 1 kinesiology prerequisites while already starting CK™ 1!
Classes limited to 15 places only.
Download an application form now! 
* NEXT CK™ 0 TRAINING *
Intro to CK™ Training Starts –
Sat. 3rd March '18
Sunshine Coast
Classes limited to 15 places only!
Get your Kinesiology prerequisites while studying CK™ 1
Download an application form now:
© 2017 Gordon Dickson, Counselling Kinesiology™