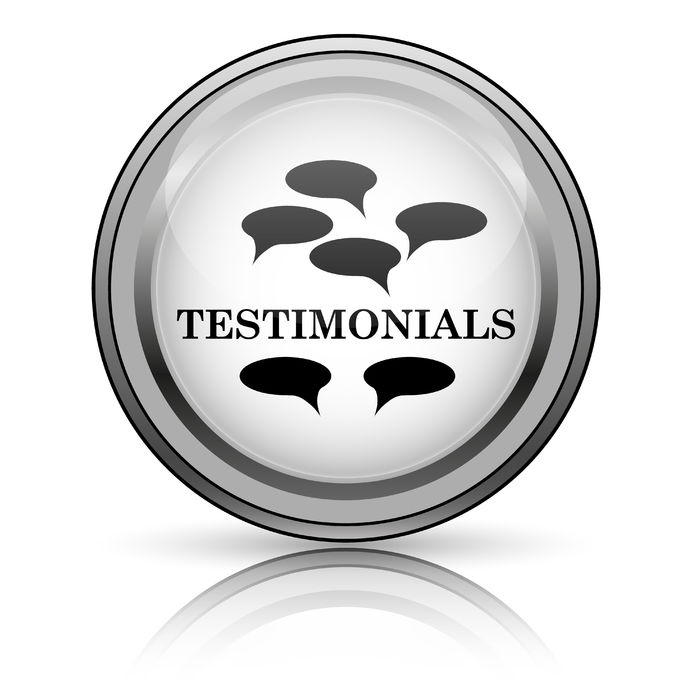 "Firstly I would like to say that Gordon and Debra are such lovely people and you couldn't ask for a more passionate teacher than Gordon. His incredible knowledge and presentation of the course is excellent.
The workbooks are clear and concise and were a great way to learn. I found that a 'due by date' kept me accountable which meant that I was able to keep the flow of learning. The workbooks are presented in an orderly fashion and it is easy to follow through each module as they build on each other.
I did not realise just how much I had learned until I did the case studies, and written & oral exams. At first I was daunted by these, but as per every other aspect of the course, they were well presented and easy to navigate your way around. I feel more than adequately trained to work with people using CK1. The beauty of CK1 is that it will integrate into any current kinesiology clinic and will only enhance skills already gained in this field."
I thoroughly recommend this course to anyone wishing to enhance their current kinesiology skills or as with me, start in this incredible field of renewed health."
– Kerrilee Burkhardt, Empowering the Product Kinesiology, Kawana Island, Sunshine Coast Qld www.empowering.theproduct.com.au
"Gordon is a fabulous presenter – who is passionate and thorough throughout, as well as inspired to share his knowledge with others. I would highly recommend this course – no matter your expectations, you will not be disappointed"
– Jessica Friedman, Kinesiology Practitioner & HR consultant, Melbourne
"CK is a long course compared to other kinesiology workshops on offer. It has a lot of knowledge to give, which on the practical level means lots of workbooks to complete. So when I was considering doing the course I was a bit worried about how to fit this workload into my already hectic schedule of young kids, housework and a kinesiology practice to run.
Luckily I did decide to jump on board and just do it without getting too stressed about the [recommended] deadlines. I chewed my way through the workbooks at my own slow, but steady speed and started to really enjoy it. There were 'AHA' moments as I was reading through the material (even though I did study psychology before).
And once we got to the hands-on workshop, it got even better. When I got balanced (we do practice on each other) we found a really important piece of past information that I never thought of that way, and it helped me de-stress the behaviour pattern we were releasing. Talk about the power!
I really enjoyed learning about the developmental and grief phases ("DD" and "GG"), and liked the way to combine it with the flower essence information. As for the practical reinforcements, I found them really useful.
CK taught me to listen to people in a different way. Yes, the verbal message is important, but there are so many other hints you can pick up once you are aware of it (like ego defence behaviours, or a grieving phase they might be stuck in just by listening to the words they use: Blame? Denial? etc). I think even just that part of the training was priceless.
I definitely recommend CK 1 training. Yes, it is a lot of work and takes time and effort to complete, but it will also give you invaluable insights and skills that you can then use for the rest of your life to help you understand and de-stress your own emotional patterns as well as helping your family, friends and clients to come to terms with unwanted changes in their lives in a healthy way.
Last, but not least, I also wanted to comment on Gordon's and Deb's ongoing support. They were always there in the background, very approachable, ready to answer all my questions. Thank you for the great job you did by creating and teaching CK."
– Edit Bazso, www.kinesiologymelbournebayside.com.au
"If you want to specialise in counselling and kinesiology, then this course is essential, and it would also benefit all kinesiologists. Apart from that, it is a great journey of self-discovery and what makes us tick."
– Rosie Nicolai, Kinesiology Practitioner, Adelaide
"The thoroughness of the materials blew me away. It is by far the most well-researched and detailed set of training materials I have ever seen – amazing quality, and I have seen a lot as it was my job for 10 years! Counselling Kinesiology Training provides students with the opportunity to build invaluable skills and learn effective techniques to apply in helping their clients, and in their own lives"
– Belinda Morris, Well Mind, Well Body: Recovery from Corporate Damage, Kinesiology Practitioner and Consultant, Port Melbourne, www.wimwib.com/
"Thank you for a wonderful workshop. I particularly liked the Inner Child process and the way in which you were able to access a deeper feeling state with the gentleness of the work. I enjoyed your role modelling. It is a challenging process to talk a person through an issue eloquently. I liked the way you answered everyone's questions and spent time reviewing what we had done and outlining what we would do the next day. I enjoyed the workshop very much and you deserve an accolade for the wealth of information you have put together. You have a wonderful ability to make people feel safe in what could be an uncomfortable environment."
– Robbi Zeck, Aromatic Kinesiology Seminars, author of "The Blossoming Heart"
"I appreciate all of your comments and pearls of wisdom as it has been a big year of growth for me in many ways and I am very grateful. I am still amazed everyday by how fantastic it is and my friends and clients have been great success stories so Counselling Kinesiology really is amazing. A big 'thank you' also to Deb for listening and being your warm bubbly self. You inspire others in a different way but just as important."
– Nicole Walker, Kinesiologist, Frankston, Victoria
"This Course teaches some powerful well established counselling techniques within a kinesiology setting which gives the client a tremendous leverage for change. Gordon and Debra's professionalism, passion and inspiration are obvious throughout this Course not only in the comments and encouragement with the workbooks and webinars, but in particular during the amazing hands on workshop. Their willingness to share their experience and knowledge together with their never ending interest and encouragement ensured that I was easily able to integrate all components of the Course into my practice."
– Trish Purtell, Albury, NSW www.alburykinesiology.com.au
"Gordon and Deb are full of inspiration and provided more counselling information than I ever expected. The course was informative, interesting, fun and provided some amazing results with clients. The depths of the 'Inner Child' work and shifts that ocurred were well worth doing the CK course. Thanks Gordon and Deb for your wisdom, patience and encouragement.
– Denise Robinson, By the Bay Kinesiology, Chelsea, Victoria, www.bythebaykinesiology.com.au
"Since CK training I feel better prepared to deal with the more difficult clients. I have easily integrated CK into my kinesiology sessions. There are aspects of CK that I use in every session. What I have noticed using CK is that clients move on from their issues very quickly. Most client feedback is "That was very powerful".
– Jane Underwood, Kinesiology Practitioner, Moura, Qld
"…an enlightening and empowering workshop that is invaluable in my current practice and has taught me more about myself in relationship than any other workshop. I wholeheartedly recommend it!"
– Joanne Hedt, Kinesiology Practitioner, Port Douglas
"Counselling Kinesiology is great to assist practitioners to further develop their counselling skills. The techniques and tools used in CK are very beneficial and provide clients with practical long term solutions. Gordon's extensive knowledge and clinical experience was evident throughout the training. The course material provided was informative and practical. Gordon was always willing to assist and support students throughout and after the CK training. I have started using CK techniques in my clinic and have had great results with clients. I would highly recommend CK training for any practitioner wanting to achieve more thorough results with clients. Thank you Gordon."
– Hasna Gittany, Holistic Kinesiology, Shirley Rd. Chiropractic, Baulkham Hills, NSW
"It was great having a couple teaching relationship workshops. It provided a role model for my wife & myself."
– David Corby, Kinesiology practitioner and Director of College of Complementary Medicine, Hornsby, Sydney, www.complementary.com.au
"Great stuff! I really enjoyed the content and the level of depth of the workbooks. I find that a lot of natural therapy studies don't have this level of depth (university level) and it is good to be challenged and it really gets me thinking! …. and thanks so much for the fantastic workshop. Even though there is a lot to take in, doing the workshop has made me even more excited about CK! I could have stayed a few more days just to absorb more info from you both. You are very inspiring!"
– Rebecca Brown, Soul to Soul Energetic Healing, Kinesiology Practitioner, Mosman, Sydney www.soultosoul.com.au/
"The course was fabulous & Gordon's presentation was thoroughly professional, enjoyable & inspirational. I was amazed by the issues that came up that I thought I had 'dealt' with."
– CL, Crisis Counsellor
"It really helped me understand myself better. It has greatly helped my listening & questioning skills. Since the course I had a great breakthrough with a client I'd worked with for over 2 years."
– HJ, Kinesiology practitioner
"The course content was invaluable and the delivery brilliant. Your sincerity & integrity was tangible. I now have the insights, tools & skills to help empower clients to find their own solutions."
– AM, Kinesiology practitioner
"I just loved it!"
– BN, Counsellor
"The Developmental Directory & Grief Gauge are excellent. The course was incredibly well researched & put together."
– CD, Kinesiology practitioner
"..integrates conventional counselling & kinesiology combining the more valuable techniques of both."
– WB, Nurse
"The Developmental Directory & Grief Gauge have given such wonderful & accurate insights for my clients. The lift technique really helped shift some of my clients that were on a plateau. Inspiring teaching."
– MR, Kinesiology Instructor
"The comprehensive workbooks provided so much background information. The demonstrations combined with flow charts & step by step instructions in the workshop manual made it easy to learn."
– WK, Student
"Debra was really helpful explaining things during the breaks and in the practice sessions. Their place on the Sunshine Coast is such a lovely nurturing environment to do this workshop."
– MS, Kinesiology student
"I found the Counselling Kinesiology™ course an extraordinary experience both professionally and personally. CK™ has helped me take my clients to a deeper level of understanding and helped give them skills to continue the healing process. For myself, the knowledge gained and what I experienced during the workshops has helped me to be more confident and added even more enthusiasm to my passion for working with people. Gordon's attention to detail and his depth of knowledge is amazing. Couple this with his desire to share and his approachable manner and you have a great teacher. Debra's friendly nature is reflected in her input both in the workbooks and the workshop situation. They are a great team. I loved the CK™ course, have benefited greatly and recommend it highly."
– Kathy Clarke, 'Body Education', Kinesiology Practitioner, Morpeth, Hunter Valley, www.serenitypartners.com.au
"I can't express in words the degree to which this course turned out to be over and beyond all my expectations – from the first workbook up to the very last!
I'm an avid learner and have done numerous online professional courses with American, English and Australian colleges dealing in mainstream counselling and complementary therapies. None have come up to the standard of Gordon and Debra's brainchild – Counselling Kinesiology.
The course contains cutting edge therapeutic techniques that are explained thoroughly and clearly. I had only been briefly exposed to many of these techniques in my professional counselling studies so I was more than grateful to receive a 'working' knowledge of their use and where they best fit into the counselling process. I was easily able to integrate them into my own service.
This long distance course is written so clearly that it is better than going to class where due to time factors, relevant information can't always be covered broadly enough – and accompanying handouts fall sort of offering a full understanding. Gordon and Deb provided a full explanation of each phase of the Counselling Kinesiology process; and each stage fits snugly into a seamless system that, for me, is a complete answer to meeting client's needs.
The Counselling Kinesiology training course provides the type of expert guidance that makes it simple for either a kinesiologist and/or counsellor to confidentially use Counselling Kinesiolgy as their main service; or as a powerful addition to an already established business. From my own extensive history with courses that turned out to be 'just satisfactory', I recommend Counselling Kinesiology to anyone who is looking for a course that will provide them with genuine value – financially, personally and professionally."
– Jenny Sherrell, Humpty Doo N.T. www.integratedcounsellingandkinesiology.com
---
Counselling Kinesiology™ Training – 
Build exceptional skills for working with emotional & relationship difficulties to –
BROADEN YOUR SCOPE, BUILD YOUR BUSINESS, MAXIMIZE YOUR IMPACT!
---
© 2017 Gordon Dickson, Counselling Kinesiology™